Sellers
SELLING your home is a complex procedure that requires an organized, step-by-step approach. My experience, knowledge, contacts and advice will be very valuable resources when going through the selling process. I will commit the time, skill and experience needed to strategically market your home and get you the maximum return for your house. I have connections that will give your home exposure to a wide variety of potential buyers. Selling your home involves large sums of money, a number of legal requirements and the potential for costly mistakes to be made. I will assist you through every aspect of the selling process making sure that your transaction is completed with the utmost competence and professionalism.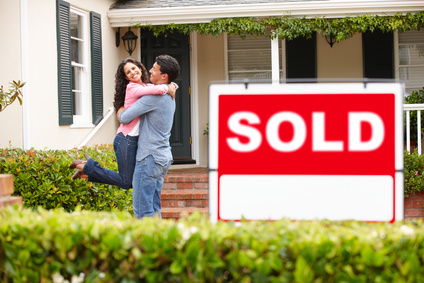 ---
Why Choose Darla Schwartz
I will assist you through every aspect of the sales process
I know how to read the market and price your home for maximum return
I will develop a marketing plan and use my expertise to promote your home to potential buyers
I can offer recommendations and advice to help you make your home more "sell-able" and attractive to potential clients
I will act on your behalf during negotiations to ensure that your best interests are protected
I have connections to a network of agents and their buyers
I have access to the Multiple Listing Service® (MLS®) giving your home more exposure to potential buyers
I will walk you through the process of receiving an offer and negotiate on your behalf
I will ensure that your transaction is completed competently and professionally
---
The Process of Selling a Home
Preparing Your Home
Preparing your home for sale is an important part of the process. You want your home to have a good first impression. I can help guide you in preparing your home to show to potential customers. You will want to declutter, clean, and make any repairs. When potential costumers view your home you want them to be able to picture themselves living there.
Listing Agreement
When you work with a REALTOR® to sell your home you will need a Listing Agreement. A Listing Agreement is a contract between you and the brokerage company that the agent represents. This agreement will clearly spell out the rights and obligations of all the parties involved and binds both parties to its Terms and Conditions.
Preparing Your Finances
Before you receive your money from the sale of your house you will need to prepare your finances. Whether you are selling your home to purchase a new one or pay off your mortgage there are many details to consider and different options available to you. A mortgage lender will discuss these different options with you.
Receiving an Offer
When you have a potential buyer for your home you will receive an offer. I will show you every offer submitted on your home and walk you through the entire process. When you receive an offer you will have the option to accept, reject or counter. There are many things to consider such as price, closing date and other conditions but I am here to negotiate on your behalf and make sure that your best interests are being protected.
Closing the Deal
Once you have accepted an offer you will need to select a lawyer to finalize all the details of your agreement. During this time we will work together to satisfy any conditions of the agreement that require action on your part. I am here to walk you through this process and make sure everything is signed, sealed and delivered by the closing date.